These workshops are open to all female students in Science and Engineering.  You do NOT need to be part of the mentoring program to participate!
Let us help you ­find your way to a meaningful career!
Join us to hear how successful women transitioned from school to career.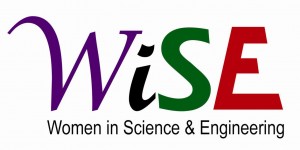 Get the Job, Keep the Job, Find Balance in Life!
Check back in early 2019 for more information about next year's workshop.
Professional women drawn from a variety of fields will discuss issues related to job applications, salary negotiation, maintaining a work-life balance, seeking an experienced mentor, and more! Audience questions and discussion encouraged.
2018 Panelists Included:
Jacquie Armstrong Director, Technology & Guest Experience for The Walt Disney Company. Growing up in Chilliwack BC,  Jacquie always dreamt of a career that would bring together her love for problem solving with the joy in building new things. After graduating from UBC (Vancouver) with a BSC in Computer Science, she worked in software companies in Vancouver before arriving in the Okanagan eight years ago. Jacquie is a mom of two, a retired competitive athlete (curling) and a passionate advocate of the Women in Technology movement.
Yolanda Moser Former international student at UBCO, who graduated with distinction in 2015 from the civil engineering program. Later that year, Yolanda started working at Urban Systems, an engineering consulting firm in Kelowna. She specializes in highway design and has done some transpiration planing as well while participating in projects in BC, Ontario and in Texas.
Carmen Chelick Natural Resource Biologist and GIS/Data Analyst at Ecoscape Environmental Consultants Ltd. Carmen grew up on a Métis settlement in Northern Alberta and moved to the Okanagan with her husband to attend university. Carmen graduated from UBCO with a BSc in Biology in 2015 and began an MSc in Biology shortly after. Before finishing her thesis, Carmen was offered a job at Ecoscape and could not refuse the opportunity. She is now applying what she learned throughout her years participating in WiSE to maintain a work-thesis-life balance.
Pam Ades A professional in the field of Civil Engineering (B.A.Sc. 1989 Ottawa University); Project Management and Quality Management. Pam Ades has been a licensed Engineer since 1991 in three different provinces. She started her career in Ontario, then moved back to her home in Quebec and lastly moved to BC in 1995. She has worked in both English and French as a Design Engineer, Project Manager, local government Engineer on land development and engineering infrastructure projects;  and as a Quality Management Facilitator and Auditor nationally and internationally.  Pam has been an independent consultant since 2002, based in Vernon.
She had the opportunity to work for CP Rail in Montreal on their new hockey arena and railway station, called the Bell Centre in 1992 – 1995. Pam also had the opportunity to change fields from 2007, while based in Vernon. She became a certified Quality Management Systems auditor in ISO 9001:2008/2105 in engineering, planning, architecture, and recreation management operations.  Pam audited over 30 different offices multiple times in Canada, the US and China over a span of almost 8 years as an affiliate of an international consulting firm, based in Toronto.
Presently, Pam' s main contract is with Engineers and Geoscientists of BC since 2015, as their facilitator and Auditor of their new Organizational Quality Management (OQM) Program.