These workshops are open to all female students in Science and Engineering.  You do NOT need to be part of the mentoring program to participate!
Let us help you ­find your way to a meaningful career!
Join us to hear how successful women transitioned from school to career.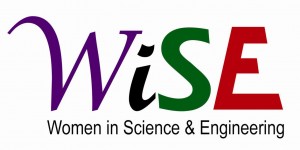 Get the Job, Keep the Job, Find Balance in Life!
Wednesday, March 9, 2016:
Professional women drawn from a variety of fields will discuss issues related to job applications, salary negotiation, maintaining a work-life balance, seeking an experienced mentor, and more! Audience questions and discussion encouraged.
 Workshops:
(includes a delicious dinner)
5:30 to 7:30 pm
 $5 per workshop (to help with food costs)
Register: Harriette Ghosh, ASC 413.

Deadline is noon Friday March 4.
Sponsored by:
The I.K. Barber School of Arts & Sciences
The School of Engineering
The Offi­ce of the Provost
The Advising & Involvement Centre
The Equity Offi­ce
***************************************
Panelists
Jacquie Armstrong is a UBC alumna, earning her BSc with a Computer Science major from the Point Grey campus.    During her degree, she worked at various co-op placements ranging in size from start-up to enterprise and after graduating started with a small company as employee #12.    Currently, Jacquie's employer is a bit larger than that — she leads Product Operations Engineering for The Walt Disney Company's DCPI division (Disney Consumer Products and Interactive Media) out of the Disney Studio here in Kelowna.   Jacquie is a technology enthusiast but especially loves the thrill of finding solutions and building products to meet business needs and inspiring teams to deliver high quality.   This pursuit of excellence and high performance also motivated Jacquie in her athletic endeavours.  As a curler Jacquie competed in four National Scotties Tournament of Hearts Womens Championship events as well as the 2010 Olympic Trials Qualifiers.
Nicole Basaraba has a Bachelor's degree in Conservation Biology from the University of Alberta and Master's in Environmental Science from Thompson Rivers University. She is a Registered Professional Agrologist and works as an Environmental Scientist with Associated Environmental in Vernon, BC. She has a background in terrestrial ecology and wildlife throughout British Columbia and Alberta with a primary focus on amphibians, reptiles, and turtles. Her work experience includes wildlife inventory methods and monitoring, species at risk management, environmental effects assessment and mitigation planning for a variety of sectors ranging from transportation to renewable energy and commercial and residential developments. In her personal time, Nicole loves to travel, spend time outdoors and visit with her family and friends.
Cherie Michels is the Advisor, Safety and Environment for Risk Management Services with the University of British Columbia Okanagan campus. Currently she is responsible for all RMS Laboratory Safety programs, hazardous materials management, hazardous waste disposal and environmental compliance. Prior to working with UBC, Cherie has worked for the Northern Alberta Institute of Technology (NAIT), the Solicitor General, Klohn Crippen Berger, EcoMark, the Ministry of Forests (BC) and 9-1-1 dispatch. In 1999, Cherie obtained a Bachelor of Science in Environmental Science (Biology) and in 2001 she obtained a Master's of Science in Civil Engineering – Engineering for the Environment, both from the University of Calgary.  In addition, Cherie has been married for 15 years and has 2 boys (10, 12) that keep her busy. In her spare time, she enjoys reading, science fiction movies, rock climbing, Kung Fu and raising money and awareness for individuals with autism and other disabilities.
Yolanda Moser is a Transportation EIT with Urban Systems after graduating as an international student with a Civil Engineering degree from UBCO in 2015.  Her current projects include the Highway 407 East Phase 2 in Toronto (Trans-Canada highway expansion) and the Sarcee Trail (interchange upgrade in Calgary).  Yolanda loves all things natural and holistic – the outdoors, yoga, natural medicine and staying active!
Fawn Ross has a Bachelor's degree in Biology (Evolution Ecology) from University of British Columbia Okanagan.  After graduation Fawn completed an internship for a nonprofit environmental organization before joining  Associated Environmental Consultants Ltd. in 2011. Fawn is a registered professional biologist-in-training with experience in environmental planning, development and conservation.  She specializes in project management, regulatory processes, and team development. Outside of work, Fawn is the mother of a rambunctious toddler, and is interested in the local food industries.